<![if !vml]>

<![endif]>
It is well established that estrogen replacement provides relief from hot flashes. The questions investigators are asking now relate to the most effective form of estrogen replacement. For example, Simon and colleagues recently compared estrogen-androgen therapy with estrogen-only therapy for efficacy in relieving vasomotor symptoms. In their trial, 93 patients were randomized to receive 1 of 5 daily regimens for 3 months: oral CEE (0.625 mg or 1.25 mg), oral CEE combined with methyltestosterone (0.625 mg and 1.25 mg or 1.25 mg
and 2.5 mg), or placebo. These investigators found that the extent of relief with the lower-dose estrogen-androgen treatment was similar to that achieved with the higher-dose estrogen-only treatment. The data also suggested that 1.25 mg/day oral CEE can produce a hypoandrogenic state because of the induced rise of sex hormone-binding globulin (SHBG), which reduces the bioavailable testosterone. This may however have implications for sexual function.
ESTROGEN METHODS: Currently, estrogen replacement is delivered orally or transdermally; both means have disadvantages, including variable bioavailability, intestinal and hepatic first-pass effects (oral), and dermatologic reactions (transdermal). Studd and coworkers studied the efficacy and acceptability of intranasal E2 (S21400), which was designed to bypass these drawbacks. In a 3-month, double-blind study, 420 women were randomized to receive 1 of 4 daily dosage regimens of intranasal S21400 (100, 200, 300, or 400 mcg), intranasal placebo, or oral E2 valerate (1 or 2 mg). The incidence of hot flushes decreased by 75% with 200 mcg/day S21400 at 4 weeks. Except for a greater incidence of sneezing and application-site reaction (99% mild or moderate), there were no significant effects on ear, nose, or throat function or adverse events, compared with placebo and oral E2. Overall, the study found that intranasal E2 was significantly more effective than placebo and about as effective as oral E2 in relieving menopausal symptoms and was well tolerated. Another recent study showed that intranasal E2 (300 mcg/day) normalized bone turnover to premenopausal levels within 3 months. Thus, it appears that we may have a new option for HRT, one that avoids first-pass metabolism and provides a reproducible and easily adjustable dosing mechanism.
Of note are recent findings that women who have no vasomotor symptoms when they begin HRT do not develop such symptoms when treatment is first instituted and then abruptly stopped after 3 months. This may be useful information for a clinician to provide a patient who is undecided about whether to begin HRT when she is not experiencing vasomotor symptoms.
WHAT ESTROGEN IS NOT: Estrogen is not one hormone, it is the name of a group of hormones. There are three principle forms of estrogen found in the human body estrone, estradiol and estriol, also known as E1, E2 and E3 respectively. There is also a group of compounds called phytoestrogens, generally found in food, which can have "estrogen like" effects in the body. Estradiol (E2) is the primary estrogen produced by the ovaries. Estrone (E1) is formed from estradiol. It is a weak estrogen and is the most abundant estrogen found in the body after menopause. Estriol (E3) is produced in large amounts during pregnancy and is a breakdown product of estradiol. Estriol is also a weak estrogen and may have anti-cancer effects. Before menopause estradiol is the predominant estrogen. After menopause estradiol levels drop more than estrone so that now estrone is the predominant estrogen.
For the past 50 years, conjugated equine estrogen, brand name Premarin® has been the most commonly prescribed estrogen supplement in the U.S. Conjugated estrogens are derived from pregnant mare's urine. They must be converted by the body into active estrogens. Premarin® is the most studied estrogen supplement. It is also the most widely prescribed hormone in the world. If you are taking a hormone, it is probably Premarin®. Estradiol (E2) is now widely prescribed in the form of skin patches, tablets and creams and is gaining on premarin in popularity. A combination of E1,E2 and E3 called Triple Estrogen or Tri-Est,has been available for many years. It's proponents claim it is the most natural way to take estrogen. Triple estrogen is difficult to get. It is generally available only by mail order
THE MOST EFFECTIVE HERB: One of the most effective herbal products available today,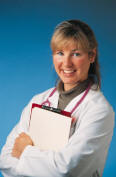 Imperial Gold Maca™ has been making a strong presence in the United States and many foreign countries. Sold usually in health food stores or by women who have used the product and now distribute it, Imperial Gold Maca™ seems to be coming the natural choice of most women. With a reputation of no known side effects, which is highly desirable, Imperial Gold Maca™ has been known to also increase energy, stamina, alertness and fertility enhancement. User's who have tried drug products rave of the natural benefits. Gaining popularity slowly, it seems to be a word of mouth campaign conducted by the 1000's of women who are currently advocates of this herb that seems to promote estrogen and progesterone naturally. The best source of progesterone and estrogen is your own body. For the most part, nothing could be more natural, and carry no risk of known side effects. MACA See Testimonials See Estrogen Imbalance
So What Is Natural ?
So which is natural? Is natural better? If so why? It all depends on what YOU consider natural, remember, there are many "natural" poisons. If you consider "natural", that which occurs in the body in the highest concentration after menopause, then estrone is the natural estrogen for you. Estrone is easy to get. Most of the prescription estrogens when taken by mouth are converted in your GI tract and end up predominantly as estrone.

If you consider natural, getting your estrogen levels up to where they were before menopause then estradiol is your natural estrogen. The transdermal patches, vaginal rings and estradiol creams provide pre-menopausal levels of estradiol .If you desire a natural estrogen that is the least likely to cause cancer then estriol may be right. Tri-Est contains mostly estriol. However a dose high enough to prevent hot flashes causes nausea. There for the pharmacies add 10% E1 and 10% E2 to Tri-Est. So its mostly, but not totally, estriol.

To some people natural means "not produced in the lab". They prefer to use herbs, or eat a diet high in phytoestrogens. ALL of the above estrogens are produced in the lab no matter what it says on the label.

Phytoestrogens or plant estrogens are very weak estrogens and must be taken in large quantities to have an desirable effect. Some foods have high levels of phytoestrogens. These compounds are found in soy foods, some beans, flax seeds, and some herbs. The phytoestrogenic compounds are called isoflavones and lignans.

See Maca for natural hormonal balancing.

BACK TO TOP
The Following Lists the Most
Commonly Used Estrogens
PLANT BASED
Drug Name or Herb
Route
Years
FDA Approved or Herbal
Requiring No FDA Approval
Strength
Cost/Day*
Alora®
Transdermal
1
Menopausal Syndrome
0.05 mg
0.075 mg
0.1 mg
0.72
0.72
0.72

Cenestin®
Oral
1
Menopausal Syndrome
0.625 mg
0.9 mg
0.37
0.37
Climara®
Transdermal
1
Menopausal Syndrome
0.05 mg
0.75 mg
0.1 mg
0.72
0.72
0.72
Estrace®
Oral
Vaginal
20
10
Menopausal Syndrome
Osteoporosis
Vaginal Atrophy
0.5 mg
1.0 mg
2.0 mg
0.1% cream
0.31
0.38
0.56
1.61
Estroderm®
Transdermal
10
Menopausal Syndrome
Osteoporosis
0.05 mg
0.1 mg
0.72
0.80
Estratab®
Oral
20
Menopausal Syndrome
Osteoporosis
0.3 mg
0.625 mg
1.25 mg
2.5 mg
0.32
0.32
0.32
0.32
Estring®
Vaginal Ring
1
Vaginal Atrophy
5-10 mg


FemPatch®
Transdermal
1
Menopausal Syndrome
0.05 mg
0.1 mg
0.72
0.72
Imperial Gold Maca™


(Herbal Requiring
No FDA Approval)

Oral
100+
Menopausal Syndrome
Osteoporosis
Vaginal Atrophy
Fatigue
Fertility
Aphrodisiac
Mental Clarity
600 mg
Suggested 6 Daily For First Week For Maximum Results.
0.20
Menest®
Oral
20
Menopausal Syndrome
0.3 mg
0.625 mg
1.25 mg
2.5 mg
0.32
0.32
0.32
0.32
Ogen®
Oral
40
Menopausal Syndrome
Osteoporosis
0.625 mg
1.25
0.58
0.77
Ortho-est®
Oral
2
Menopausal Syndrome
0.625 mg
1.25 mg
0.58
0.77
Vivelle®
Transdermal
1
Menopausal Syndrome
0.037 mg
0.05
0.75
0.1
0.72
0.72
0.72
0.72
ANIMAL BASED
Drug Name
Route
Years
FDA Approved for
Strength
Cost/Day*
Premarin®
Oral
50
Menopausal Syndrome
Osteoporosis
0.3 mg
0.625 mg
0.9 mg
1.25 mg
2.5 mg
0.37
0.37
0.37
0.37
0.37
ESTROGEN/PROGESTERONE COMBINATIONS
Drug Name
Route
Years
FDA Approved for
Strength
Cost/day*
CombiPatch®
Transdermal
1
Menopausal Syndrome
0.05 mg
estradiol
0.14 mg
norethindrone
0.72
femhrt®
Oral
1
Menopausal Syndrome
Osteoporosis
5 mcg
ethinyl estradiol
1 mg
norethindrone
continous
0.73
Ortho-Prefest®
Oral
1
Menopausal Syndrome
Osteoporosis
1 mg
estradiol
0.09 mg
norgestimate
sequential
0.73
Prempro®
Oral
5
Menopausal Syndrome
Osteoporosis
0.625 mg
premarin
2.5 mg
cycrin
continous
0.73
Premphase®
Oral
5
Menopausal Syndrome
Osteoporosis
0.625 mg
premarin
5 mg
cycrin
sequential
0.73
ESTROGEN - ANDROGEN COMBINATIONS
Drug Name
Route
Years
FDA Approved for
Strength
Cost/Day*
Estratest®
Oral
5
Menopausal Syndrome
Osteoporosis
1.25/2.5 mg
0.90
Estratest HS®
Oral
5
Menopausal Syndrome
Osteoporosis
0.625/1.25 mg
0.74
(NOTE: Imperial Gold Maca™ is Not An Estrogen But A Natural Herbal Supplement
That Allows The Body To Stimulate Estrogen Naturally On It's Own)


BACK TO TOP
Privacy Statement | Safe Shopping | Terms Of Use | Copyrighted Material