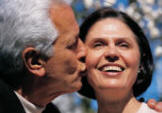 Ask any woman or man what their most major health concern is and statistics say they will report that their weight gives them the most concern. This weight "problem" is followed by concerns about aging, skin, breast cancer, hormone replacement therapy, osteoporosis, hair loss, too much body hair, vitality, energy, stamina, lack of libido, sugar cravings, and don't forget, memory loss.
It is further revealed in studies about these health issues that most men and women equate vitality with youth.
Advertising about "peeling away the years" and new ways to remove fat are everywhere. It seems that both sexes spend the last 30 years of their lives trying to figure out how to maintain their youth.
The truth is that American women use themselves up long before their time. By the time the average woman in this country is 30 years old, she will have had 2 children, been married and divorced once, moved 4 times, experienced the death or the serious illness of a loved one at least once and will have been employed at 3 different jobs.
Remember the old Stress Scale? The top four stress factors in a person's life are death, divorce, moving and changing jobs. The Stress Scale was published decades ago when such events as moving and changing jobs were not so commonplace. Death and illness were not so routine. Years ago we did not worry about breast cancer, diabetes or AIDS.
Imagine how life would be if Ponce de Leon really discovered "The Fountain of Youth" or if there were some type of miracle cream that would completely eradicate all signs of aging. Wouldn't life be sweet?
Unfortunately, age sneaks up on us unexpectedly, and there is no escaping the fact that we are all growing one year older every three hundred and sixty-five days. However, if we take preventive measures now, we can reduce the chances of unnecessary damage to our complexions in the future.

Forget about aging gracefully, in a sense that is giving in. Fight it all the way. You are never too young or too old to combat the signs of aging. By living and maintaining a healthy lifestyle throughout your years, you increase your chances of overall balance ---- especially when it comes to your skin. All of us will have aging skin at some point in our lives, but with proper care, anyone can have a vibrant complexion and look beautiful at any age.



Aging is a simple fact of life. Most of us are blessed with childhood and teenage stages of development, followed by a period as young adults. Then the aging process begins.

Most people don't appreciate aging like they should. After all, not everyone is lucky enough to be blessed with the "aging" stage of their life. Just spend a few minutes reading your daily newspaper and you'll realize that many among us will never get to experience aging at all.

Does that mean that we should look forward to aging? Absolutely! Aging is a normal stage in everyone's life. If we acknowledge the fact that we're going to get older and embrace the aging process, we can enjoy our lives from 40 years of age and up.

I noticed something around the time that I turned 40. My beard was slowly graying to a mixed "salt and pepper" shade. But you know what? I found that I actually liked it. I had always looked younger than my age and now I looked older and more distinguished. I came to realize that this aging thing isn't as bad as I had always imagined that it would be.

Of course aging does come with all of the regular health issues: back problems, arthritis, and the rest. But for me, the benefits of aging definitely outweigh the benefits of not aging.
(Are there any benefits of not aging? I can't think of any.)

Here are a few recommendations for aging gracefully:
Accept aging as a fact of life and embrace it. Always think about those who will never have the opportunity to age.

Remember that your age is just a number, not who you are. Don't allow yourself to be defined as "old". The old adage "You're only as old as you feel" is right on the money. And, most importantly, don't define yourself as old!

Understand that aging lends an air of respect, dignity, and wisdom. Feel good about it. Your aging will be seen as a good thing in the eyes of others. Make sure you view your aging in the same way.

Do everything you can to "stay young". Staying young (not feeling old) isn't the same thing as preventing aging. Far from it. Aging is simply growing older. Aging can't be prevented (and we shouldn't want to stop aging lest we get what we ask for). We can do things to help us "stay young" however.

Exercise and eat healthy meals. Regular workouts and proper nutrition help keep the body "young".

Don't smoke or indulge in strong beverages. These are the two leading causes of serious health problems which will make you feel and look old.

Visit your doctor regularly and follow her advice. If there's a problem, catch it early and take care of it before it takes care of you.

Keep doing what you enjoy. Play tennis, take in a movie, go on a cruise. Doing things that you enjoy will keep you happy, healthy, and feeling and looking young. You'll still age, but you won't feel old!

Never stop working! When you reach retirement age, don't retire unless you have to. If you're forced to retire, do it, and then promptly get another job that you'll love doing. Many people retire and promptly go downhill emotionally and physically. Retirement is for old people. But you're aging, not getting old, remember?

The late comedian George Burns booked performances for dates well past his 100th birthday. He worked almost to the very end, and loved every minute of it. He never let the fact that he was aging affect how old he felt.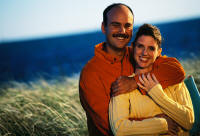 When someone pays you a compliment about your appearance or "how young you look", simply accept it, gracefully and happily. Most likely the compliment is a very sincere one.

Don't deflect your compliments with phrases like "Well, I sure don't feel young!". Instead, just say "thank you!" with a big smile on your face and move on.

When you're asked how old you are, simply smile and tell them! You'll be surprised how many compliments you'll get about not looking your age.
Maca For Men: May Be Used for Energy, Stamina, Athletic Performance, Impotence, Fertility Enhancement, Aphrodisiac Qualities, Male Menopause, Erectile Dysfunction, Hormone Balancing and Increased Testosterone Levels. and may be of help.
Maca For Women: May Be Used for Menopause Symptoms, Hot Flashes, Hormone Replacement Therapy (HRT), Hormone Balancing, Fertility Enhancement, Sexual Stimulation, Perimenopause, Fatigue, Stamina, Athletic Performance and PMS Associated Problems. It has also been very effective in treating Fibromyalgia and Thyroidal Imbalances and may be of help.

A Complete Background On Maca Is Included At This Website. Try To Read As Much As Possible So You Will Have A Better Understanding Of The Uses And Effectiveness Of This Remarkable Natural Herb. Learn The Maca Story Here


<![if !vml]>
<![endif]>
<![if !vml]>

<![endif]>

READ WHAT CUSTOMERS HAVE BEEN SAYING
Read The Book That Explains It All
Information on this site is provided for informational purposes and is not meant to substitute for the advice provided by your own physician or other medical professional. You should not use the information contained herein for diagnosing or treating a health problem or disease, or prescribing any medication. You should read carefully all product packaging. If you have or suspect that you have a medical problem, promptly contact your health care provider. Copyright and Copyright © 2000-2018
Imperialgoldmaca.com All rights reserved.
Information and statements regarding dietary supplements have not been evaluated by the Food and Drug Administration and are not intended to diagnose, treat, cure, or prevent any disease.