The tulsi plant has many medicinal properties. The leaves are a nerve tonic and also sharpen memory. They promote the removal of the catarrhal matter and phlegm from the bronchial tube. The leaves strengthen the stomach and induce copious perspiration. The seed of the plant are mucilaginous.
Holy Basil is a medicinal plant with a long history of herbal remedies. Tulsi has healing properties, mostly due to the hundreds of phytochemicals it contains, that together support health in a variety of ways, including helping the body adapt to stress, cleansing, and relieving congestion.
Also known by the names "the Queen of Herbs", "the Incomparable One" and "the Mother Medicine of Nature – Tulsi is also a powerful medicine. Though many herbs are valued highly in India, the stimulating powers of Tulsi were recognized by the ancient healers and sages, giving it a unique status as one of the most sacred herbs in India .
Western science has already confirmed that stress is the leading cause of degenerative disease, something Eastern medicine has understood for thousands of years. In fact, the American Institute of Stress reports that 75% – 95% of visits to healthcare professionals are somehow related to the adverse effects of stress. And 50% of adults in the U.S. say they experience high stress on a daily basis. Fortifying yourself against the aftermath of stress is the key to living a healthy life.
Tulsi has a highly complex, unique chemistry. And it contains different beneficial compounds called phyto-chemicals (naturally occurring compounds that plants produce to protect themselves against bacteria, viruses and fungi) which protect your cells against free radical damage.
For instance, the essential oil in the Tulsi leaves, which brings out the fragrant and refreshingly luxurious flavor of Tulsi Tea, is a rich source of valuable phyto-chemicals.
Interacting together, these compounds have strong anti-oxidant, anti-viral, anti-bacterial and immune-enhancing properties that promote general health and maintain your body's natural defense against germs, stress and disease.
How Does Holy Basil Work?
Chemicals in holy basil are thought to decrease pain and swelling (inflammation). Other chemicals might lower blood sugar in people with diabetes.

There is medical interest in using holy basil oil for cancer treatments. Beginning research may suggest that the oil can slow progression and improve survival rate in animals with certain types of cancer. Health Researchers may feel this benefit may be explained by the oil's concentrated ability to act as an antioxidant by the human body further studies are needed.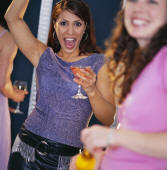 If you do, you should try our Holy Basil today! The newest cutting edge alternative for mood elevation, a feeling of well being as well as sports performance. No one wants to feel those feelings listed above and that is why, we are proud to present to you a superior quality product that works so well for so many people..
Medical practitioners describe Adaptogens as "superior" plants that profoundly benefit the human body without dangerous side effects. While the most famous Adaptogen is ginseng, cutting-edge research by top Russian doctors and scientists has shown that Arctic Root (Rhodiola Rosea) can ease more conditions, including stress, depression, heart disease and cancer. Readers learn how to benefit from making Arctic Root part of their holistic regimen.