Imperial Gold Maca™ is being successfully used by health practitioners, including medical doctors world wide, to improve sexual endurance, performance, and erectile dysfunction.
Imperial Gold Maca™ is well known for stimulating sexual appetite, although it is valued for its excellent nutrition including vitamins and trace minerals.
<![if !vml]>

<![endif]>
Maca's ability to act as an aphrodisiac is becoming more well known world wide. Many South Americans compare Maca with Viagra® even giving it the nick name Spanish - Viagra® Maca of course is not Viagra® , but it does nurture the hormonal system establishing a healthy hormonal balance naturally. Recent studies have indicated that the reason for the libido enhancing effect of Maca is due to isocyanothides and fatty acids. Maca is known as been dubbed The Peruvian Miracle™, YOU CAN ORDER NOW
See Passion Plant Sexual Study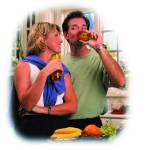 Many people including doctors in the United States are now once again rethinking medicine and considering a return to plant-based drugs in concert with pharmaceuticals. Much discussion is heard in the shadows of hospital halls about the wonderful effects herbs generally have on the human body as opposed to the side effects commonly found in pharmaceutical drugs.

Research shows that Maca may increase the sperm count and semen volume, and may improve both erectile and ovarian function. Dr. Chacon, discovered the four alkaloids present in Maca that are responsible for its reputed positive effects on these hormonal issues. Those who have added Maca claim a significant increase in libido, enhanced sexual function and desire.

Since the release of the drug Viagra®, supplement companies have marketed herbs specifically for libido and sexual function, but these products have lacked clinical validation. The specific species of Imperial Gold Maca™, (Lepidium peruvianum Chacon), has clinical and medical research behind it and has been tested for more than 40 years. To read more about Dr. Chacon
CLICK HERE

The medical journal Urology, that first published the Viagra® study, also published, in the April, 2000 issue, a study confirming the sex-enhancing effects of Maca . This is very significant, for a major medical journal to publish findings on a sex-enhancing herb. Men and women throughout the world take Maca on a regular basis to enhance their sexual desire and performance as well as to increase their energy levels. Read more about Maca and impotence in the directory on your left.

Imperial Gold Maca™ has been effective for both men and women and unlike other products, such as Viagra®, and Yohimbe, it has no side effects and is 100% safe and natural.

Imperial Gold Maca™ is used by itself, in its purest form. No other herbs, compounds or formulas are added to this organic premium grade Imperial Gold Maca™ and perhaps that is one of the reasons why it is so potent and effective on men and women.


CLICK ON YOUR CREDIT CARD TO ORDER


Information on this site is provided for informational purposes and is not meant to substitute for the advice provided by your own physician or other medical professional. You should not use the information contained herein for diagnosing or treating a health problem or disease, or prescribing any medication. You should read carefully all product packaging. If you have or suspect that you have a medical problem, promptly contact your health care provider.
Copyright and Disclaimer ©2000-2018 ImperialGoldMaca.com All rights reserved.

Information and statements regarding dietary supplements have not been evaluated by the Food and Drug Administration and are not intended to diagnose, treat, cure, or prevent any disease.
Copyright © 2000 - 2018 ImperialGoldMaca.com All Rights Reserved.